Car Roadside Assistance Perth
Roadside Assistance
As moving machines, cars can sometimes break down far from the nearest auto shop.
Breakdowns on the road can happen for any number of reasons. Someone might have neglected to do the proper maintenance on essential systems. Something in the road might have caused enough damage to take out something important. A part may have been knocked loose by rough terrain.
Whatever the cause of the breakdown, you can bet that our mobile car service Perth can fix it.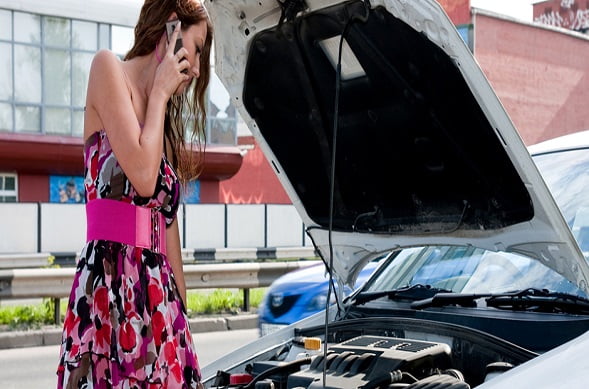 We offer excellent roadside assistance services. With just one quick phone call, our mechanics can head over to your location. Once we find you, we will diagnose and make any repairs to your vehicle that we can. If the damage is too big, we can arrange for you to be towed back to the shop.
Getting stuck and stranded is a bad experience. There is no such thing as a right moment for it. The saddest part is that no vehicle is immune to it. From 4x4s to rugged diesel trucks, every car out there has a chance of breaking down while on the road.
On the positive side, technology has improved. Mobile car service Perth is now smarter than before. Apart from repairs and small replacements, the tools available allow our mechanics to address even complex mechanical or electrical problems. Only in the most drastic of cases will towing be needed.
Our team takes pride in its speed. We consider ourselves the fastest car mechanic Perth, and our speed in responding to calls for roadside assistance is the same.
Our car support services can handle flat batteries, breakdowns, and flat tires. We provide comprehensive emergency roadside mechanical and electrical assistance, along with fuel changing. Every step of the way, professionals bring their experience and tools to the table.
Best of all is that you don't need to pay any joining fees to benefit from our service! As long as you place a call, we can arrange for a team of mechanics to attend to your needs. No matter where you are in Perth, or even in areas around it, our line is always open.
Car roadside assistance can provide several benefits, including:
Peace of mind: Knowing that help is just a phone call away can bring you peace of mind, especially when driving in unfamiliar areas or during bad weather.
Prompt assistance: If your car breaks down or you have a flat tire, roadside assistance can send a professional to your location to help you get back on the road quickly.
Cost savings: Without roadside assistance, you may need to pay for a tow truck, a locksmith, or other services out of pocket, which can be expensive. Roadside assistance services are often included in car insurance policies or offered as a separate service at a relatively low cost, which can save you money in the long run.
Convenience: Roadside assistance can help with a variety of problems, including dead batteries, fuel delivery, and lockouts. Having access to these services can save you time and hassle.
Safety: If you are stranded on the side of the road, you may be at risk of other drivers hitting your car or other safety hazards. Roadside assistance can help keep you safe by providing assistance and getting you off the road quickly.