PERTH'S LEADERS IN THE INDUSTRY
After a solution to your car repairing and service/maintenance needs? We are the perfect solution that goes one further by coming to your doorstep. We are the ultimate mobile mechanic problem solver, providing our services at great rates.
We strongly value our customer's feedback of their experience with us. We, provide customer feedback surveys so that we can have some real evaluations of our services so we can find out where improvements can be made.
With a service range second to none that includes, minor and major vehicle servicing, breakdown repairs, part replacements and more, all backed by a strong reputation, we look forward to proving to you what we are capable of.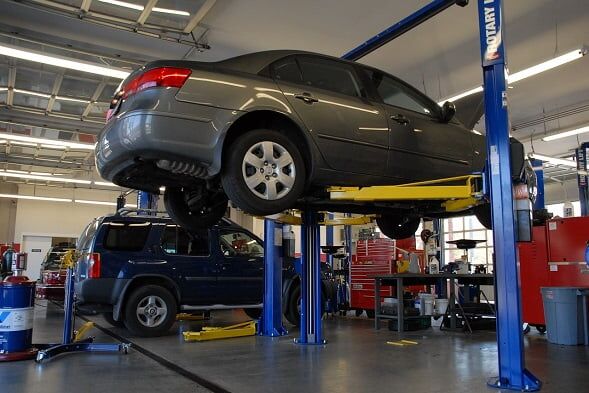 WANT YOUR VEHICLE SERVICED ON YOUR WATCH?
We have extremely qualified mobile mechanics who are able to service your needs with dedication, efficiency, and professionalism, no matter the situation. We call this our "Complete, Convenience and Class" commitment.
The service we provide are at a level of quality that is worth every dollar spent, guaranteed. By providing great value for money whether for servicing, repairs or maintenance of your car, you and your wallet can be satisfied.
We promise we have no hidden charges that will surprise or scare you. We are always honest and willing to work in your favour. It would be bad enough to have a broken down vehicle, let alone having to pay thousands to have it operational again.
WORKING OUR SERVICES TO YOUR SCHEDULE
Our services are fully operation all day, from Monday to Saturday 8.00 am to 8.00 pm. This provides a great service window that will ensure you are not stranded on the side of the road because of a breakdown or other.
If urgent we can also provide our services outside of the regular time availability if in an emergency. We are always prompt for fast response, which includes the delivery and installation of parts, to minimise your down time.
Do you want excellence, reliability, superior products, and services? Mobile Mechanic Perth WA is the solution for you. We are your one stop mobile mechanic shop. You really not need to look any further.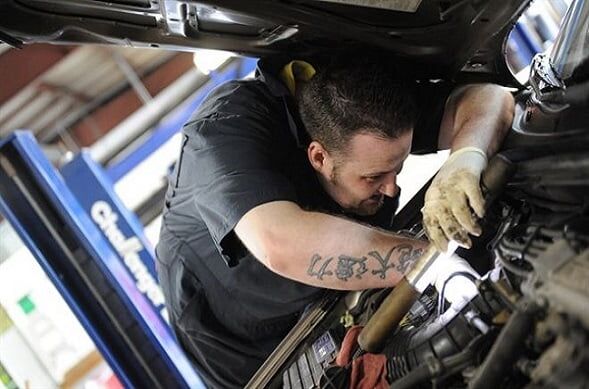 Car Repairs
Our mechanics will complete the job and provide you with warranty on the functionality of our parts and labour. When your car is broken down and you need urgent attention, we are the mechanics for the job to have you moving again. Alternatively, if it just a service your vehicle needs, we can certainly do that too.Whether you have a small hatchback, a large four wheel drive, a people mover van or other, our trained mechanics have the skills and the techniques to get the job done.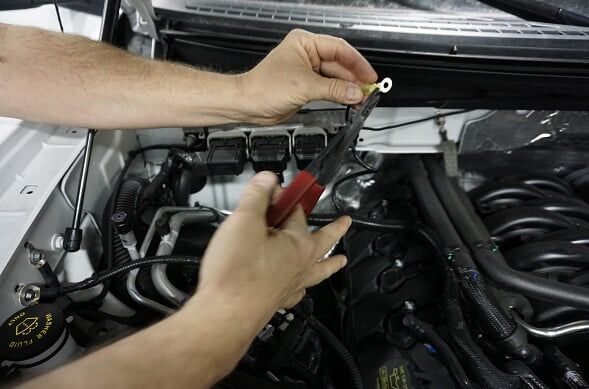 Car Servicing
We provide a vast range of services that are guaranteed to fulfil your needs whatever they may be. Our technicians will work with you through an assessment to establish your requirements to then follow through with precise actions. Mobile Mechanic Perth WA is committed to providing a solid warranty to all of our customers who we provide our doorstep service to. Consider us your one stop mechanic shop that comes to you. No matter the time, place or type of vehicle you have.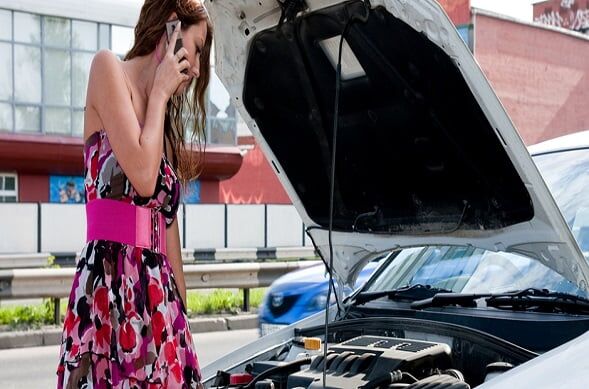 Roadside Assistance
We will come to you no matter the time of day or night, in order to have you most satisfied with our service, by doing the very least to make it happen. Kick back at home, or get on with work at the office whilst we attend to your vehicle.Gone are the days of driving your vehicle to the shop to have it looked at. All this does is require more of your energy, time and efforts. Not to mention the efforts of those who have to drop you off and pick you up. Our mechanics will always take care of your vehicle.
Great service at great price. I am writing this review to share my wonderful experience with my recent 120000 km interval car service by Mobile Car Mechanic Perth for my Toyota Corolla. He Showed up on time. We were very comfortable of having him in our garage. He vacuumed the car as well along with the service. He didn't surprised us with any extra charges and charged only the agreed price.I will highly recommend him to family and friends. Thanks for the car service:)
Why Mobile Mechanic Perth WA:
We ensure that any job you toss our direction will be finished, with a guarantee on the parts and work. So if you have car issues, don't delay. Call us!
Specialists in the business
We are Perth's Mobile workman. We have been in this industry for many years and in this time have built up reputation, knowledge and the yearning to assist those with mechanical requirements.
Experienced Mechanics
Our Mobile mechanics have been overhauling cars and different vehicles for various years. By adjusting and chipping away at many vehicles, they all have a full understanding on the internal parts and mechanics of all the popualr cars and motors driven in Austraila.
Mobile Service
The best part; we offer a full Mobile Service. It implies we can go to your home or office at the time that suits you. Dont ever worry about taking your car to the workshop, the workshop comes to you.
Affordable expenses
We are not dedicated to scamming you or overcharging you for something we haven't done, Something you may have found at many workshops. We are open, legit and focused on giving you the best service and value for money.
Broadly Recognized
Our business is mostly perceived, enlisted and guaranteed. We assume full liability for our mechanics, and we emphatically concentrate on growing great client connections to demonstrate our responsibility regarding you.
Perth based business
We are a privately owned and managed in Perth We have the obvious benefit of serving all of Perth occupants and the souroundign areas. Those havenot discovered the benefit of a mobile technician are welcome to try us. When you are in need trust on the neighbourhood specialists.
Performance Guaranteed
Our dedication is to you. On the off chance that you are not happy with the administration of skills, we will do all that we can in our capacity to redress that, until the point that you are fulfilled. On the off chance that we can't do as such, we are glad to give you your cash back.
SERVICING AND REPAIRING ALL VEHICLE TYPES
We offer: Minor and Major Servicing, Part replacement/upgrades, Breakdown repairs, Vehicle assessments, Log book assessments and much more. If you want to know more information, we are happy to run you through each available service.
It would simply be no good if you had your vehicle fixed, to only break down a couple of days later…and let us tell you, it has happened before. That's why with a warranty on our work, in the event something happens, we will back with you in no time.
One of our professional technicians is eagerly awaiting your call as so we can attend to your needs, working with you to achieve the very best outcome.
If in the event you cannot reach us, leave a message and we'll get to you ASAP. For all of your mobile mechanic needs, trust on no other than Perth's very best. Mobile Mechanic Perth WA. Your guaranteed satisfaction or your money back.
Do you need someone you can rely on to service your vehicle, which has the skills and competencies needed to take care of your car as if it was their own? Mobile Mechanic Perth WA has a commitment to all of its customers.
We strive to make sure our services are complete, convenient, and classy no matter the job or the client.
Mobile Mechanic Perth WA will not give you any hidden charges, nor will we surprise or scare you in the billing. We're honest and will work out a solution with you.
We understand that the maintenance of your car and any repairs done can get expensive, and we want to make sure every dollar you spend is one that reflects on the quality of our workmanship. Whether it's servicing, repairs, or routine maintenance checks, we are always looking to give you your money's worth.
At Mobile Mechanic Perth WA, we also understand the value of a personal touch. Our mechanics take the time to get to know you and your vehicle. This helps you because it helps us understand the problems and all the little quirks cars sometimes have.
We value your time and your input, and our team is considerate and approachable at all times. Mobile Mechanic Perth WA hopes to cultivate not just a professional relationship, but a personal one. This way, you know your vehicle is in good hands.
We are a full-service mechanic. Part replacements or upgrades? Give us a call. Repairs needed because things keep breaking down? No problem, chief. Assessments of damage for insurance purposes? You know how to find us.
We do all that and more, and if you need more information, don't hesitate to contact us and ask. Our services are available for a longer period than most other shops, so you don't have to worry about being stranded with no options because of mechanical failure.
Of course, we are confident enough that we put a guarantee on all of our work. We provide a solid warranty for everything we do. Mobile Mechanic Perth WA is that confident in the quality of both our workmanship and our mechanics.
We guarantee that any job you throw our way will be completed, along with a warranty on the parts and labor used. So if you have auto problems, don't hesitate. Give us a call.
Q. Why choose Mobile Car Mechanic Perth WA over other car mechanics Perth?
Ans. We are professionals who have worked in this field for a long time and believe in offering top-notch service to customers. Our service schedule is fully customized to suit your needs and always keeps your vehicle in good condition.
Q. How much is car servicing in Perth?
Ans. The average cost of Car Services in Perth ranges from $250 to $400 but at Mobile Mechanic Perth WA, we offer a cost-effective solution for your car. From brake & clutch to spark plugs and AC system to tires, our team has all the necessary repair tools to keep your car in good condition.
Q. Where can I find a professional mechanic in Perth?
Ans. You do not need to worry if you are looking for a professional Car Mechanic Perth, as we are here to help you find one. We constantly look for the best Mobile Mechanic Perth WA service providers who can offer top-notch services and repair your vehicle at highly competitive rates.
Q. Why do you need Car Repairing in Perth?
Ans. With better servicing, you can expect longer life and better performance from your car. Reliable servicing will increase the efficiency of your vehicle and make it more comfortable to drive than ever before. Handpicked experts handle our Car Repairing in Perth.
Q. Is it worth getting a Roadside Assist?
Ans. Getting Car Roadside Assistance Perth is a wise decision, but you must use it wisely and don't wait until the last moment. At Mobile Car Mechanic Perth WA, we believe in offering our customers professional service each time.
Q. How much does a car battery cost to replace?
Ans. If you are looking for a Car Battery Replacement in Perth, consider its brand and model, make and age, current battery condition, and replacement cost. The average cost of Car Battery Replacement Perth ranges from $45 to $250. At Mobile Car Mechanic Perth WA, we provide a cost-effective solution for your car. We start car battery replacement at $55 and offer a warranty of 6 months.
Q. Why do you prefer mobile mechanics in Perth?
Ans. If you are choosing Mobile Vehicle Inspections perth, this is the best service provider because our car mechanics are highly experienced and experienced and gets the job done in the right way at the right time, giving you full control over the vehicle.
Q. When do you need Car Remote Repair in Perth?
Ans. Car Remote Repair perth is usually needed when your car key is not working or the remote is damaged, and you need to replace it. If you cannot do so, applying for remote repair in Perth can help you out of this problem.
Q. How much does it cost to fix a car remote?
Ans. The basic costs for Car Remote Repair perth range from $55 to $99, but at Mobile Car Mechanic Perth WA, we provide a cost-effective solution for your 4wd. We start car key replacement at an affordable cost with a warranty.
Q. Which vehicles must be taken for inspection?to fix a car remote?
Ans. All Commercial vehicles, Public Service, and school buses should be taken for Mobile Vehicle Inspections in Perth as per the requirement of your vehicle registration and also according to the motor vehicles act (NTSA).
Best mechanic in perth

Awesome service.

RAGHUVEER SINGH
2017-09-10
excellent service 🙂

Great service at great price i am writing this review to share my wonderful experience with my recent 120000 km interval car service by Mobile Car Mechanic Perth for my Toyota Corolla. He Showed up on time. We were very comfortable of having him in our garage. He vacuumed the car as well along with the service. He gone thru with us few things which needs attention as well. He didn't surprised us with any extra charges and charged only the agreed price.I will highly recommend him to family and friends. Thanks for the car service:)