Mobile mechanic Perth services can be a life-saver. An empty tank in the middle of the road? Have a mechanical breakdown? Run out of radiator fluid? All these things and more can be resolved with a quick call to a mobile mechanic.
The convenience of not having to drive a car to a shop is a major attraction for this sort of service. Unless you need bodywork done or have a part that's big and needs replacing, you can count on a mobile crew for most vehicle repair or maintenance needs.
However, just how does this setup work? Most people don't actually know.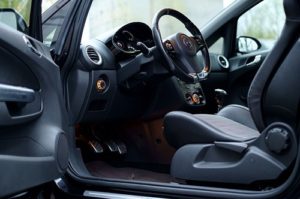 It's not that unreasonable, all things considered. The average person makes an effort to not need a mechanic, whether mobile or not. So let's get a breakdown of the step by step process of how these things work, so people aren't completely blind when they need it.
The first thing, of course, is contacting the mobile mechanic. Click here or call, to make things easier.
You might call the hotline, for instance. An alternative is to book online. The website will have the extra convenience of checking if there are any mechanics available. Once you've gotten in touch, you can talk to the crew and provide the necessary details.
The next step is all on us. This is when our crew or mechanic goes to your location, as indicated during the initial contact.
It will take time for us to get to where you are, of course. Depending on traffic conditions, this could take only a few minutes or considerably longer. However, rest assured that we will make every effort to get to where you are as quickly as possible.
Once we find you, we begin vehicle repairs. The process is not that different from being in a shop. The problem is diagnosed and solutions are implemented. Replacement parts that are on-hand are provided if necessary. After that, a few quick tests happen before sending you back on the road.
During this stage, the technician will answer any questions you might have about the problem.
Our team will take your questions and provide any answers we can. We'll attempt to explain things like technical issues, any queries you might have as to what damaged the car, or even advice on how to avoid the problem from happening all over again.
As for payments, the credit card is the payment method of choice. Receipts, invoices, and other documents are sent by e-mail by default, but we can provide official documents on request.